Welcome! We've created a Special Series for you this month! We'll
take 4 weeks and focus on 4 elements to 'Reset' our lives for Him.
We're calling it '4×4 Reset'. If you missed the introduction, you
can find more details here. Each post will feature a READ IT
(scripture verse), a SEE IT (motivation), & a DO IT (challenge/
call to action). Our 4×4 Reset Toolbox is available and has links
to all the posts and to our resources, including our Build a Firm
Foundation Printable tracking page. Be sure to subscribe to not
miss a day, & join us on Twitter & Instagram using our hashtag
#4x4Reset!
Think About These Things
"I'm a failure. Why even try?"
"I might as well accept the way I am."
"How can I ever succeed when no one around me is trying?"
"She's a natural. I'll never measure up."
Sound familiar? These thoughts keep us from chasing dreams and fulfilling God's purpose. They keep us from physical goals like healthy eating or exercising. Thoughts condemn when we succumb to temptation or fail to reach a standard. They hold us back from mental pursuits and emotional healing. Allowing them to continue can destroy us.
The apostle Paul knew this struggle. The things he decided not to do would trip him up, attempting to land him on his back.  The power of sin in him was strong at times, resulting in great frustration. Just like us, he loved God's commands and wanted to obey, but his flesh would catch him when least expected and take control.  (Romans 7: 15-25)
There is hope in Christ! He has set straight these contradictions of spiritual desires and fleshly thoughts.
After sharing his battle of flesh and spirit, Paul said there is no condemnation in Christ Jesus. (Romans 8:1) The very first thing we must do when condemning thoughts arise is to claim the promise of grace.
Then we must reset of our thoughts. Thoughts set on the flesh (what we can and cannot do) bring failure. Thoughts set on the Spirit (his power in us) bring success. (Romans 8:5-7)
Finally, we must change our thoughts to whatever is true, excellent and praiseworthy. Bible reading, study and memorization are so important. Without his word in our hearts, we cannot focus our minds on these things.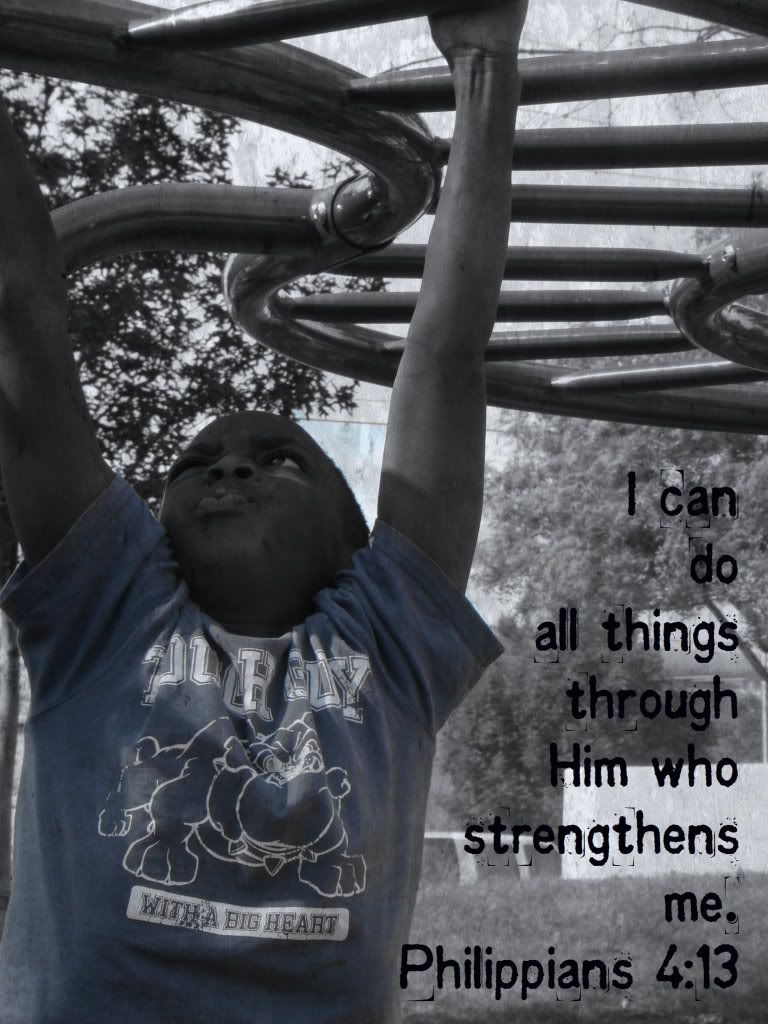 Here are a few steps to make this process practical: (Saying these things aloud is powerful.)
Say "stop" or "cancel" to condemning thoughts.
Claim the promise of grace in Jesus.
Recognize that we are powerless to save ourselves and salvation is through Christ alone.
Speak biblical truth for the situation.
Praise God!
Unless we live in relationship with God, our minds will always be set on our own abilities. It is Christ, not the process, who wins the battle in our minds. May you embrace the freedom he offers!
Read it:
See it:
A peaceful reminder set to beautiful music and artwork.
Do it:
For example, Philippians 4:13, "I can do all things through Christ who strengthens me," could go under "self-doubt."